PROJECT A
---
Refurbishing the Bessemer Hall of History 1957 Seagrave
The Bessemer Hall of History, one of our members, paid the cost to have the SVFAA get their 1957 Seagrave pumper on the road again. The late John Vines, fire buff & Hall of History member, got this engine returned to Bessemer.
A little taking apart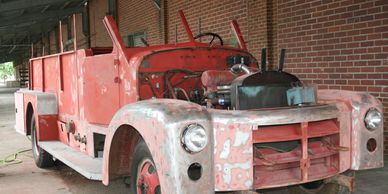 SVFAA members Larry Lenhardt & Rick Sasnett performed the lion's share of the work. Members Kenneth Booth, Bill Graham, Louise Ayer and volunteers from the Hall all piched in.
A little sanding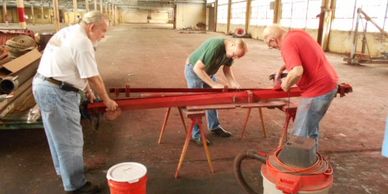 Really more than a LITTLE!
A little priming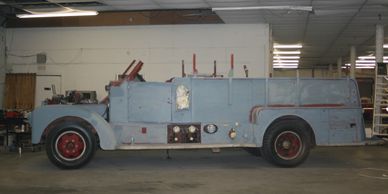 Ready for some primer. It took several coats of paint with sanding inbetween before the final coat of paint. Many small parts recieved attention as well.
A little painting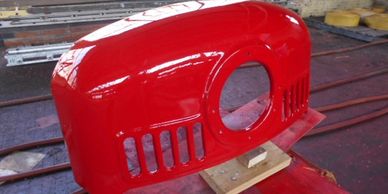 Almost done.
In addition to body work the motor required some tinkering as did the brakes and electrical system. Still some things to do but the old Seagave looks good and has been to several events including a run to the Hall of Hisory Open House in 2017.