Project C
---
1940 Dodge/ Republic Steel hose wagon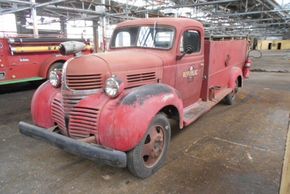 Our Dodge served the fire brigade at Republic Steel in Birmingham & had her own fire station. Her body work was built in Birmingham by the Cleveland Mfg. Co.
So far
Remove and break down wheels. Get the drums and seals off.
Before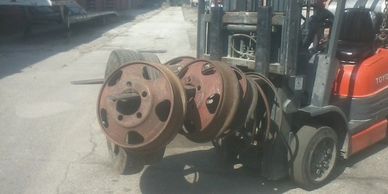 So far we have sandblasted and painted the wheels. While we worked on a locking ring problem we bought tires and mounted three. Larry has rebuilt the brakes and replaced wheel seals.
Wheels painted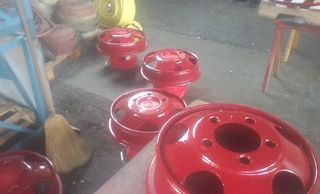 They look so much better red.
New tires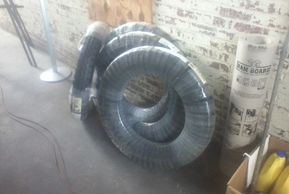 OUCH! Had to buy these guys.
Stay tuned...
New rubber on the ground. Thank you M & M Tire & Mechanical